Tangent Online 2016 Recommended Reading List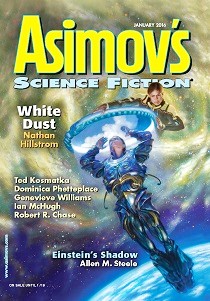 As with previous years, this list is not meant as comprehensive, there being a number of items we didn't see. As was the case with the last several years we narrowed our focus (with a few exceptions) to those stories published in professionally paying markets as defined by SFWA. While SFWA changed its pro-market requirements in 2014 to 6c/wd., we will continue to cover those markets paying the former rate of 5c/wd.
There are 379 stories on this year's list (down from last year's 416): 296 short stories, 65 novelettes, and 18 novellas.