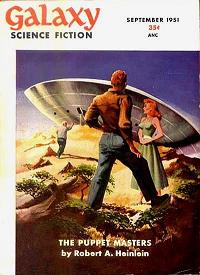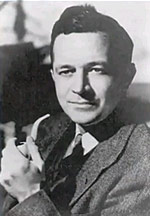 X Minus One aired Murray Leinster's "If You Was a Moklin" on June 12, 1956 as its 55th episode. The novelette originally appeared in the September 1951 issue of Galaxy and takes place on the planet Moklin.
Moklins are a pleasant sort, seeming to very much like humans and the manner in which they operate. A problem arises when they like our economic system so much that they out compete us at every turn. The secret of their success and uncanny ability to replicate aspects of our newly founded colony leads to some surprising answers in this clever, entertaining tale by one of science fiction's early-christened "deans."
1956 was an eventful year in and out of the world of science fiction as Marilyn Monroe married playright Arthur Miller, Don Larsen pitched a perfect game in the World Series, the first Milford Science Fiction Writers Conference was begun by Damon Knight, Judith Merril, and James Blish, and such notable novels as Philip K. Dick's The Man Who Japed, Richard Matheson's The Shrinking Man (filmed as The Incredible Shrinking Man), and Jack Vance's To Live Forever were published. Bela Lugosi died. The Hugo award for Best Novel went to Robert A. Heinlein's serialized Astounding novel Double Star, and The Magazine of Fantasy & Science Fiction co-founder J. Francis McComas left the magazine to pursue other interests, leaving Anthony Boucher at the helm of the magazine. Of 1956 genre films perhaps the most notable pair were Forbidden Planet and Invasion of the Body Snatchers.
Play Time: 25:23
{After their visit to Moklin, with restless imaginations yet on fire, readers young and old in the summer of 1956 turned to some of their favorite escapes via the SF magazines, several covers of which are presented below.}
[Amazing Stories, June 1956 — Astounding SF, June 1956 — Fantasy & Science Fiction, June 1956]