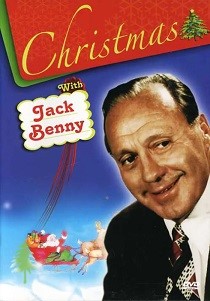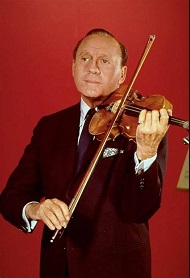 The Jack Benny Program (1932-1955) aired "An Old Fashioned Christmas" on December 20, 1936. Jack Benny (1894-1974) was one of the most beloved comedians in America for close to 50 years, his wide-ranging career spanning vaudeville, radio, film, and television. Over time and the result of an ever-evolving act (one by accident) his two "brand" characteristics for which he became known were his stingy, miserly, penny-pinching affair with money, and his awful violin playing, both traits leading to no end of comedic fair play with his co-workers and guests (both radio and TV). Of course, Benny in real life was neither miserly nor as awful a violin player as his act portrayed him to be, but he milked both to excellent effect, and audiences loved him for the self-deprecating humor that resulted. Speaking of his violin playing, according to his wiki page, "At 14, Benny was playing in dance bands and his high school orchestra." And "In 1911, he began playing the violin in local vaudeville theaters for $7.50 a week (about $220 in 2020 dollars)." In 1917 Benny joined the Navy during WWI, where he would entertain his fellow sailors with his violin playing. The story goes that one evening he actually got booed, but with support from fellow sailor and actor Pat O'Brien Benny ad libbed his way out of the situation and left his audience laughing. Thus was born the shtick Benny would later use to great effect throughout his career, threatening to play his violin, which always got a rise out of his audiences and worked even better with a live TV audience after he got his own show (which show ran from 1950-65 and would garner him a Golden Globe Award in 1958 as Best TV Show, and in 1957 & 1959 a Primetime Emmy Award as Best Lead Actor in a Comedy Series). Over the decades of his life and career Jack Benny would meet, work with, or befriend a great many famous performers, only a few of which included Zeppo Marx, Walt Disney, Lucille Ball, Robert Taylor, and Mel Blanc. But it was none other than fellow comedian George Burns, of Burns & Allen fame, who he became closest friends with for 50 years. George Burns got one of the lead roles in the 1975 film The Sunshine Boys due to his friend Jack Benny. Jack had won the role but ill health forced him to back out, at which time he prevailed upon the producers to hire George Burns. It was the first time Burns would appear in a film since 1939, and he would go on to win a Best Supporting Actor Oscar for his performance. The film was released in 1975, so Benny never saw the film. Jack Benny was born on Valentine's Day, February 14, 1894 and died the day after Christmas, December 26, 1994 of pancreatic cancer at age 80. He was born on a holiday and died the day after a holiday. George Burns attempted to deliver a eulogy but broke down early and could not continue. Bob Hope then delivered a eulogy for Benny.

But let us now recall Jack Benny the self-deprecating comedian, hale and hearty, as this week's old time radio episode shows him trading Christmas gifts with friends and co-workers (at his stingiest best), and the observational humor surrounding the holiday season of gift-giving that has proved timeless. One of the photos below recalls an episode of what would become an annual event, when Jack goes Christmas shopping, and reminds us that perhaps laughter is, after all, the best medicine, and humor can be found, or uncovered, in the most unlikely places if we only open our minds to it. Enjoy this delightful example of "An Old Fashioned Christmas."
Reruns of the Jack Benny Program air on Antenna TV Monday–Saturday with 2 half-hour shows from 6-7 AM Central.

[Left: Jack and valet Eddie "Rochester" Anderson go Christmas shopping. Center: Jack and George Burns spoof Tommy and Dick Smothers. Right: Mel Blanc and Jack.]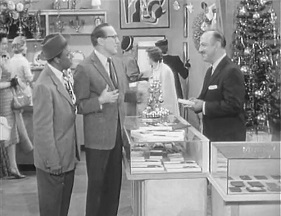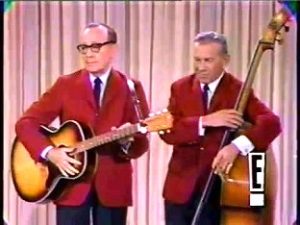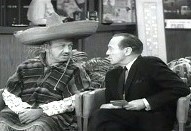 Play Time: 29:30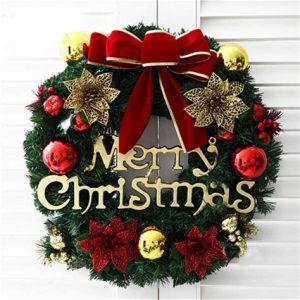 To view the entire list of weekly Old Time Radio episodes at Tangent Online, click here.