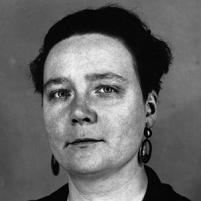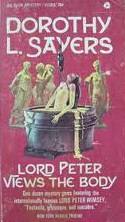 Suspense aired "The Cave of Ali Baba" on August 19, 1942 as its 10th episode out of nearly 1,000, the show running a marathon 20 years, from 1942-62. Written by English author Dorothy L. Sayers (1893-1957) the story was part of her 1928 collection Lord Peter Views the Body under the original title "The Adventurous Exploit of the Cave of Ali Baba."
The story features her heroic detective Lord Peter Wimsey, of whom Sayers would write 11 novels and some 21 stories during her career, the final short story coming in 1942. This particular tale has Lord Peter thwarting a secret society's criminal endeavors by concocting a most convoluted scheme of which the less said here the better. It also incorporates a science-fictional element, a piece of technology that was a good quarter century ahead of its time and is what draws our interest to this radio drama.
Borrowing the story's title from Arabian fantasy (Sayers was also a good friend of C. S. Lewis and some of her work was read by Tolkien), the incorporation of a future technology in the course of a detective story made it a good choice for Suspense, and of interest to SF and detective fans both.
Play Time: 30:33
{Eager to fill their sponge-like imaginations to overflowing, the eternally young of mind turned to some of their favorite reading in August of 1942, a few covers of which are show below. For the Fall issue of Planet Stories note that Henry Kuttner, Bob Tucker and Henry Hasse had cover stories; Kuttner with "War Gods of the Void," Tucker with "Prison Planet," and Hasse with "City of the Living Flame." Ray Bradbury sold his first story in collaboration with Hasse.}
[Left: Amazing, August 1942 – Center: Astounding, August 1942 – Right: Planet Stories, Fall 1942]