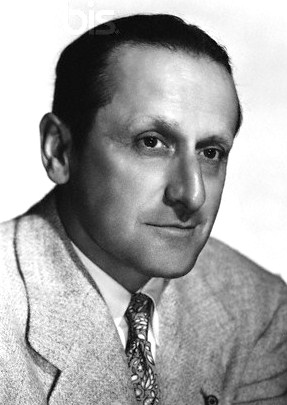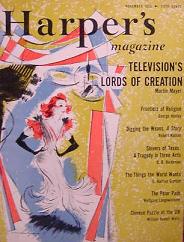 The CBS Radio Workshop aired Robert Nathan's "Report on the WeUns" on November 11, 1956 as its 41st episode. The story ran originally that same month in the November 1956 issue of Harper's as "Digging the Weans." CBSRW ran from 1956-57 as an experiment in radio near the end of the medium's golden era. It was known as "radio's distinguished series to man's imagination–the theater of the mind," and produced stories from all genres.
Robert Nathan (1894-1985) is best known in genre circles for his 1940 fantasy classic Portrait of Jennie. It was filmed in 1948 to critical acclaim and starred Jennifer Jones and Joseph Cotten. His 1928 fantasy novel The Bishop's Wife was filmed in 1947 and starred Cary Grant, David Niven, and Loretta Young.
"Report on the WeUns" takes place 6,000 years in the future (at the time the story was written) in 7,956 AD. African archaelogists have begun to unearth ruins of an ancient civilization in the continent to the west–the USA–and are desperately attempting to piece together this curious and extinct people from extremely diverse and fragmentary bits of recordings, inscriptions, crumbling monuments and buried buildings. Nathan uses this far future perspective not only to pierce the fumbling attempts of the scholars to accurately interpret these scattered remnants of a lost civilization, but more importantly he uses it to satirize the present. His wit is in peak form as he skewers Rock & Roll (we get to hear a fragment of an Elvis Presley concert), Hollywood and the Oscars, and large department stores and their wares (primarily television). This is social commentary at its finest–and funniest.
I've resisted doing this episode several times due to its less than perfect sound quality, but finally relented because of its message, which is, again, couched in excellent satire. This adaptation captures the heart and soul of the original story, but due to time restraints could not include all of Nathan's targets, one of which worth noting is his jab at the exhorbitant divorce settlements men must suffer. Even with its somewhat inferior sound reproduction "Report on the WeUns" is well worth a listen and will reward the patient listener with more than a few chuckles.
The very end of the story references a city–or what the archaeologists believe to be a city's name–one they deem the greatest city of all. I won't give away their translation of the name, but once parsed one can only think "Paradise Lost," which would encapsulate Nathan's theme most succinctly.
Play Time: 23:17