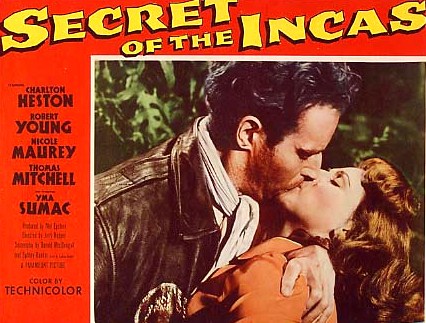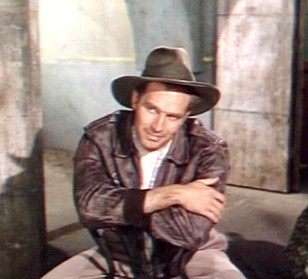 Lux Radio Theater aired "Secret of the Incas" on December 14, 1954 as number 901 of it's almost 1,000 broadcasts, making it one of the longest running (1934-55) and successful radio shows of all time. From 1934-36 Lux ran hour-long adaptations of popular Broadway musicals, but this changed in 1936 when legendary film producer/director Cecil B. DeMille was brought on board and the shows switched to reprising Hollywood films, again in the hour-long format. DeMille stayed with Lux for nine years (1936-45) bringing in Hollywood's most famous actors to re-enact their starring film roles, and all with full orchestral accompaniment before a live audience.
Secret of the Incas made its film debut on June 6, 1954, a mere six months before it aired on radio. Aficionados of George Lucas's and Steven Spielberg's first Indiana Jones film, Raiders of the Lost Ark, know all too well that Spielberg and Lucas received their inspiration for what would become the Indiana Jones franchise from Secret of the Incas, though they have never acknowledged the fact, which is at once curious and puzzling. From wikipedia: "Raiders' costume designer Deborah Nadoolman Landis noted that the inspiration for Indiana's costume was Charlton Heston's Harry Steele in Secret of the Incas: 'We did watch this film together as a crew several times, and I always thought it strange that the filmmakers did not credit it later as the inspiration for the series' and quipped that the film is 'almost a shot for shot Raiders of the Lost Ark.'"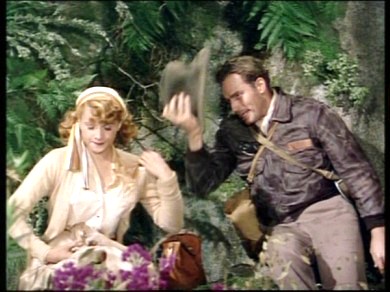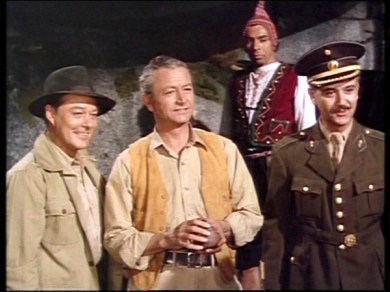 Charlton Heston stars as Harry Steele in Secret of the Incas as a pilot, adventurer, and tour guide in Peru, who then gets involved in attempting to find a "golden starburst" relic stolen from the ancient Temple of the Sun, believed to have the power to restore the once proud Incan civilization. With minor variations, think Raiders of the Lost Ark for the basic storyline. Nicole Maurey plays the refugee from behind the Iron Curtain and the female lead, and well known actor Robert Young (center, photo at right) plays Stanley Moorhead, though only Heston and Maurey reprise their roles for this radio adaptation. Robert Young fans might find it interesting that Secret of the Incas was to be Young's final Hollywood, big screen film. Following SotI, he opted for a move to the new medium of television and never returned to the big screen. It seems to have worked out very well for him, for after finishing Secret of the Incas in 1954, he immediately became one of early television's most endearing father figures in Father Knows Best (1954-60), and would continue with further tv roles (Marcus Welby, M.D., for one) and made-for-tv movies until his death in 1998 at the age of 91.
Nevertheless, it remains without question that it was Charlton Heston who first portrayed one of the (now) most iconic roles in the history of Hollywood, as the first de facto "Indiana Jones;" and it's a pity he didn't do more radio for he certainly had the voice for it. One final bit of trivia and a speculation: Many find it odd that Secret of the Incas has never been made available on video or DVD, and these same curious folk are given to wonder if Messrs. Lucas and Spielberg have had anything to do with this egregious oversight, for SotI is not a bad adventure film; indeed, several critics have commented either that it was one of the best of its kind, or well above the average among a number of them to appear in the 1950s.
While science fiction fans were watching "Indiana Heston" at Saturday matinees in June of 1954 or listening to him on the radio in December of 1954, they also had the opportunity to read their favorite magazines in between, several of which are pictured below.
Play Time: 49:38
(Covers: Amazing, Nov. 1954 — Imagination, Dec. 1954 — Orbit, Nov. 1954 )