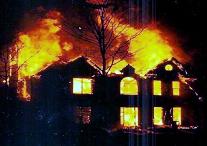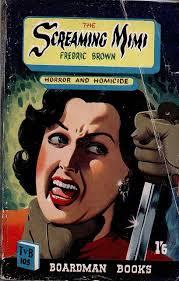 Inner Sanctum (1941-52) aired "The Voice on the Wire" on November 29, 1944 as its 204th episode out of well over 500. Geraldine Reeves lives in a gaunt, gray-shingled house on an island in the middle of a large lake, not far from the burned ruins of her and her dead composer husband David's large home, where David created and played his piano compositions before he burned to death in the house. Geraldine has asked the family doctor to visit so she can talk over her anxiety and fear, for she has begun receiving strange phone calls–a man telling her she has but four hours to live–and every night she hears her husband's music coming from the direction of the burned down house–and an animal howling when there are none on the island. Beside herself, and with the doctor at her side, even he hears the eerie music coming from the ruins of the house. When he attempts to use the phone to call the mainland he finds the line has been cut. When he and Geraldine decide to drive onto the mainland using the bridge, both of their cars won't start…and the bridge has washed out.
With what are now classic horror elements in place: no phone, no car, no way to get help, the stage is set for a night of suspense as something is out to scare poor Geraldine to death, as she now has but three hours to live, and then two, and then…
This scarefest is fast-paced and rife with tension in every scene, and you never know when poor Geraldine will let loose with another scream, for even though the phone is dead, still the nameless would-be murderer calls every hour to let her know her time on this earth is one hour closer to ending. (When looking for something to represent a screaming woman for this episode, I ran across the book cover at upper right and decided to use it, mainly because it was written by Fredric Brown; well known, of course, to those of us in the SF community. Nice coincidence, yes? Screaming Mimi was published in 1948.)
With October the Halloween season is upon us, so for the next weeks leading up to the 31st and Halloween you'll be listening to creepy, evil, monstrous, old time radio episodes to mark the occasion. From now until Friday, the 31st of October, (whenever I'm able get my nerve up) I'll be crawling into the locked, secret Old Time Radio closet where dwell all of the monsters and evil beings just dying to get out for their one night to howl. In fact, knowing these ghosts, werewolves, vampires, and other creatures of Old Time Radio like I do, I know they'd just kill to be released from their confinement, even for one brief evening. So be warned!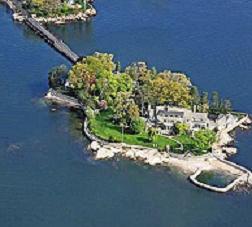 Play Time: 28:57

{November of 1944 saw World War II–on both the Pacific and European fronts–in full swing, with heavy fighting. Of the three magazines depicted below, Amazing seems to have been hit the hardest with the paper shortage, for it published only 5 monthly issues and saw no November issue. In 1945 Amazing ran only four issues, and it wouldn't be until 1947 that it would resume its full complement of 12 monthly issues. Astounding, on the other hand, never broke stride, publishing its full schedule of 12 issues per year before, during, and after the war. Weird Tales was consistent as well with its 6 bimonthly issues for 1944.}
{Left: Amazing, Dec. 1944 (with cover story by Ray Bradbury) – Center: Astounding, Nov. 1944. with Ted Sturgeon's classic story "Killdozer" – Right: Weird Tales, November 1944 (with another story by Ray Bradbury, among other famous names)}