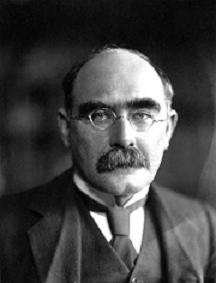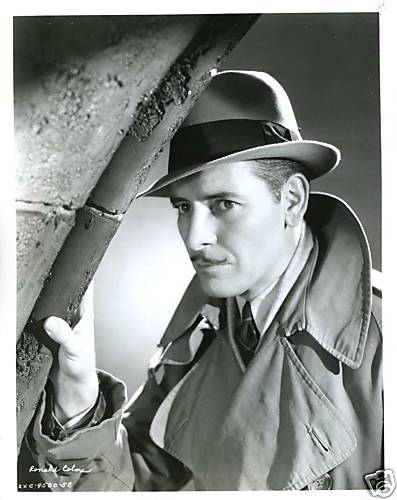 Favorite Story (1946-49) aired Rudyard Kipling's "The Phantom Rickshaw" on February 28, 1948. Along with "The Man Who Would Be King," "The Phantom Rickshaw" appeared in Kipling's 1888 collection The Phantom Rickshaw and Other Eerie Tales. "Rickshaw" takes place in British colonial India in a town called Simla, the capital city of Himachal Pradesh (located in the northwest Himalayas, and served as the summer capital of the British Raj).
One of the British administrators is being haunted by the ghost of a woman with whom he has had a love affair. He is a tortured soul, and of course no one believes his ghostly story (perhaps involving an Indian curse), chalking up his madness and deteriorating health to the heat, or perhaps overwork. Can the curse and the ghost haunting the terrified administrator be a real phenomenon in this ancient land of temples, arcane rituals, and strange gods?
Favorite Story was hosted by Ronald Colman (photo above right), the dashing British-born Hollywood star of the 1930s and 40s. Each show's story was recommended by some well known personality of the time, be it a fellow actor, musician, political figure, writer, or even a well known radio personality. To discover who recommended this story for radio dramatization and learn the creepy circumstances surrounding "The Phantom Rickshaw" simply click the green button below.
Play Time: 27:06