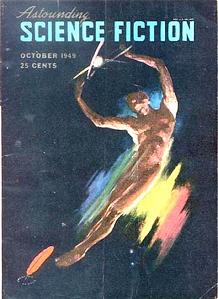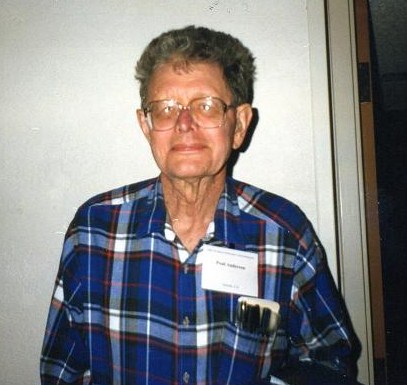 Episodes of Exploring Tomorrow–introduced and interspersed with commentary by John W. Campbell, Jr.–have proved so popular we decided to run another one this week, a scarce few weeks after showcasing Gordon R. Dickson's "Telepathic." Exploring Tomorrow aired Poul Anderson's (1926-2001) "Time Heals" sometime in 1958. The show had a short run, from 1957-58, and exact air dates are unknown. "Time Heals" originally saw print in the October 1949 issue of Astounding Science Fiction. It was one of the author's first stories and tells of a man dying of cancer who is buried in a cryogenic crypt to be unfrozen some 900 years in the future where it is presumed a cure will have been found. His plan works despite the odds, but unforeseen new problems must now be confronted.
While SF fans were listening to Exploring Tomorrow and other SF fare on the radio, they were treated to many fine stories and novels in 1958, among the short stories: Avram Davidson's "Or All the Seas With Oysters" (Galaxy, May), Clifford D. Simak's "The Big Front Yard" (Astounding, October), Cordwainer Smith's "The Burning of the Brain" (IF, October, an Instrumentality of Mankind story), and James E. Gunn's "The Immortals" (Star Science Fiction No. 4). Important novels from 1958 include Theodore Sturgeon's Cosmic Rape, William Tenn's Of Men and Monsters, Wilson Tucker's terrific The Lincoln Hunters, Undersea City by Fred Pohl & Jack Williamson, and Jack Vance's remarkable The Languages of Pao.
Among a goodly number of SF films in 1958 (mostly bad) fans saw Steve McQueen defeat The Blob, and laughed while watching Attack of the Fifty Foot Woman.
Play Time: 23:29