Photos from MidAmeriCon II, the 74th World Science Fiction Convention
Kansas City, MO, August 17-21, 2016
I normally take quite a few photos at major conventions, but fate took a hand and curtailed the usual number I was able to take this time around. I hope you enjoy the few I was able to grab, and I thank those who appear in the photos below. They appear in no particular order. I would also like to offer my heartfelt thanks to Facebook friend Joanne Watson, for the gift of the camera. I didn't own one and couldn't afford to buy one, so she and her husband had one they didn't use any more and out of the kindness of their hearts sent it to me in plenty of time for worldcon.
[Below Left: Gregory Benford – Right: Mike Resnick]
Greg priming the pump mid-morning at one of the establishments (I don't remember which one) open early in the KC Power & Light District. Mike in the Marriott lobby.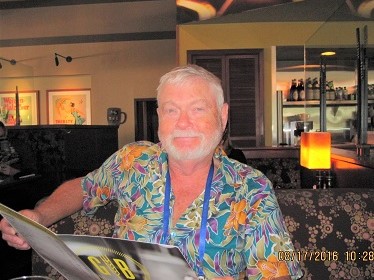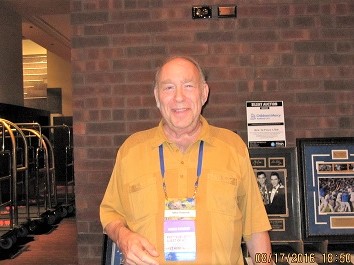 [Below Left: James Van Pelt – Right: Esther Friesner]
Jim and Esther at the convention center.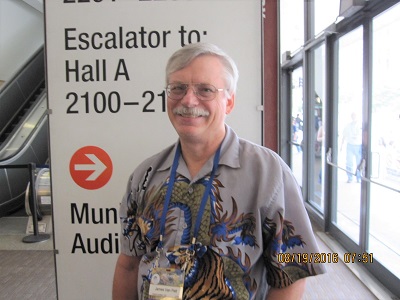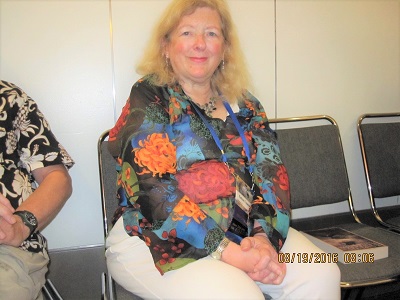 [Below Left: Fred Lerner – Right: Bud Sparhawk]
Fred and Bud at the convention center.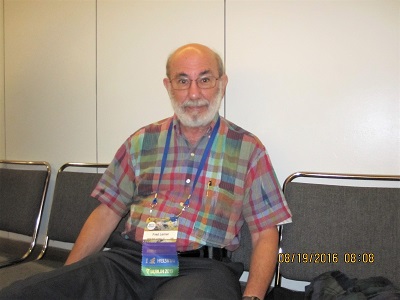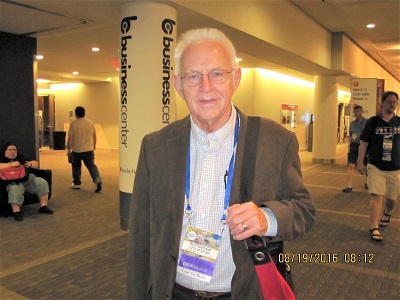 [Below Left: John Kessel – Right: Daryl Gregory]
John and Daryl in the lobby bar of the Marriott.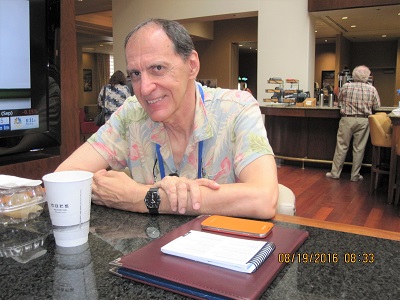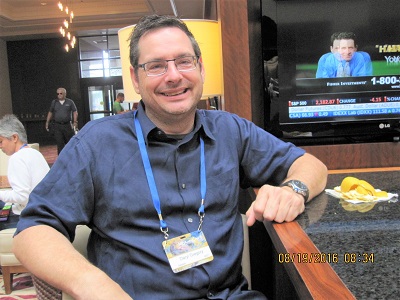 [Below Left: Gordon Van Gelder – Right: Steven H Silver]
Ran into Gordon and Steven just outside the room where the major panel on F&SF was about to take place.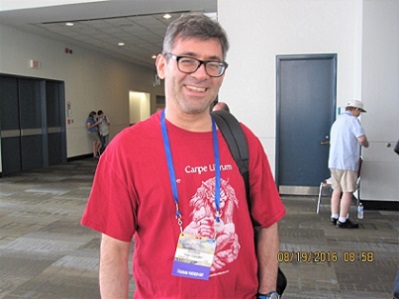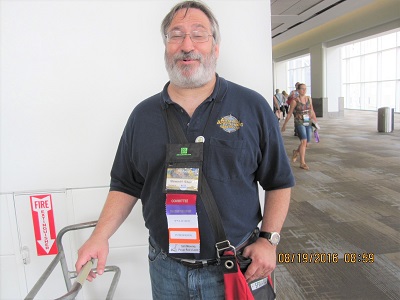 [Below Left: Kate Paulk – Right: Jeb Kinnison]
Kate and Jeb in Kate's room where she hosted a party every night.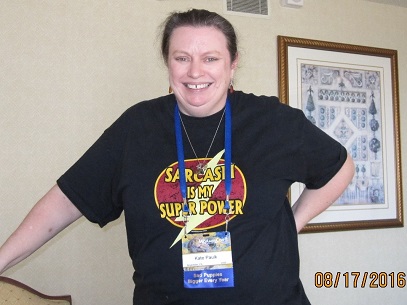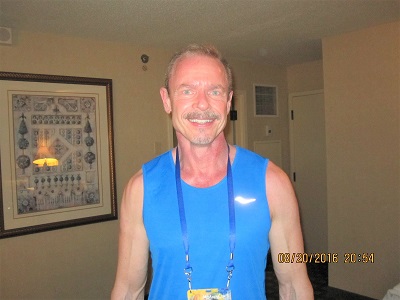 [Below: Jim Murray]
As always, Jim beat everyone else to Clarabell's annual yard sale and made out like a bandit.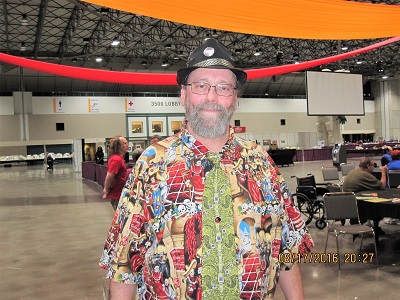 [Below Left: Brendan DuBois – Right: Me and Brendan]
After almost 40 years we finally meet. Brendan sent me an article for Tangent 7/8, Summer 1977. It was a conreport for Boskone 14, his first convention. Though it had been published a few months earlier for a few friends and a small apa, he counts his con report in the original Tangent as his first publication in a fanzine. A couple of years ago we met again through Facebook and did some quick catching up. In the almost 40 years since his first fanzine article Brendan has carved out quite a career for himself. He is the author of the popular Lewis Cole mystery/detective series, has written more than a handful of other novels–including his alternate history novel Resurrection Day which won the 1999 Sidewise Award for Best Alternate History Long Form, has won two Shamus Awards in the mystery field for Best Short Story of the Year, and in 2012 was a Jeopardy champion. For the past 5 years or so he has returned to his SF writing (to complement his mystery writing) and has seen a handful of stories in Analog, Asimov's, F&SF, and elsewhere. His most recent SF novel, Dark Victory: A Novel of Alien Resistance, was published by Baen in January of 2016. I could hardly contain myself when I saw his name badge and shouted "Brendan!" We drew closer, hugged, smiled and laughed at finally meeting one another. After 40 years we are now both greybeards but enjoying ourselves even more than we did 40 years ago, if that is at all possible.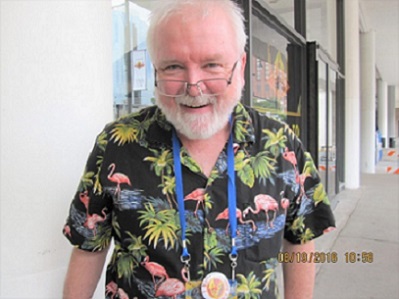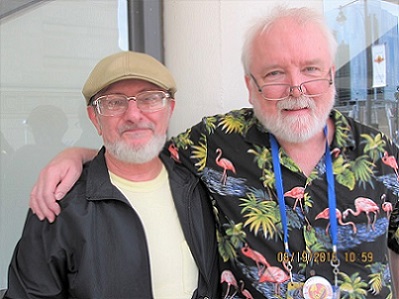 [Below Left: Steve "Tully" Roberts – Right: Nature's Gift to parties.]
Tully was gracious enough to crack open the Good Stuff for a few Let's-Get-This-Party-Started shots.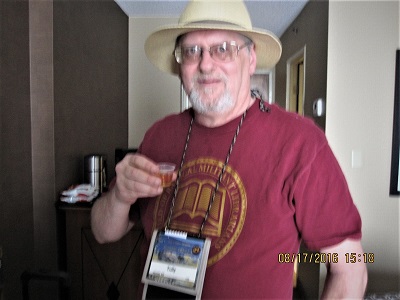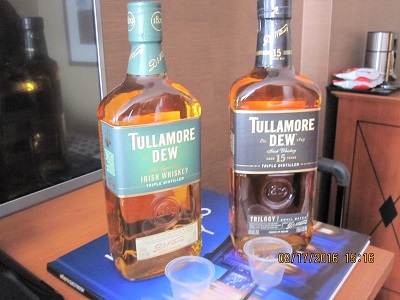 [Below: Me at a non-convention-sponsored party Saturday night after rewarding my (cough) discriminating palette with Beam's Choice, Jack Daniels, Evan Williams (I think), and…I don't remember what else. I don't recall when the pearls showed up, but they don't look half bad.]