This batch of photos plucked randomly from the bottomless box seems to be from 1998-2001. Following is just a sampling from several Nebula events, a World Fantasy Con, a Worldcon, and a Readercon.
---
BucConeer, the 56th World Science Fiction Convention, Baltimore, MD, 1998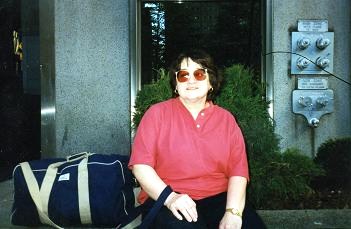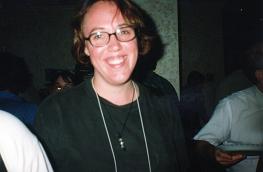 At Left: Locus Online short fiction reviewer Lois Tilton. We shared a bus ride to the airport after the convention.
At Right: Kelly Link
Readercon 11, July 1999, near Boston, MA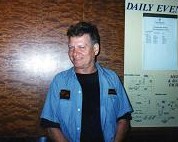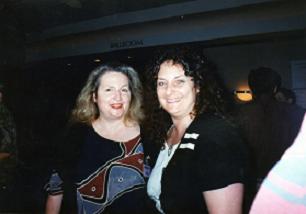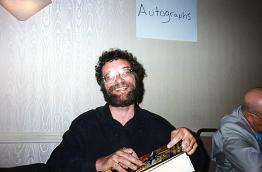 At left is Terry Bisson. At center are Pat Cadigan and Ellen Datlow. Michael Swanwick is at right.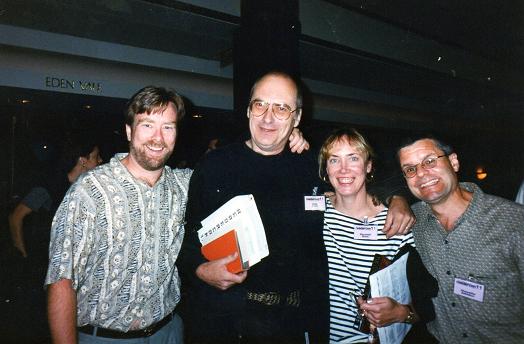 Left to right: James Patrick Kelly, John Clute, Elizabeth Hand, Alexander Jablokov
Nebula Awards Weekend in New York, April 2000
Photos taken upstairs at a Barnes & Noble during the mass author reading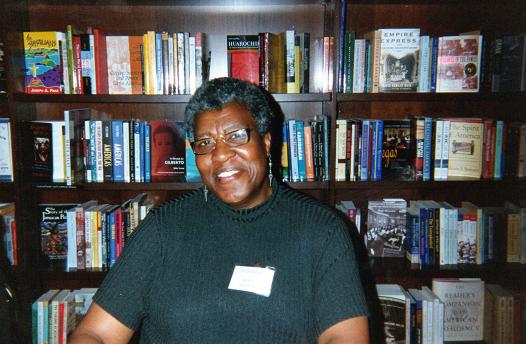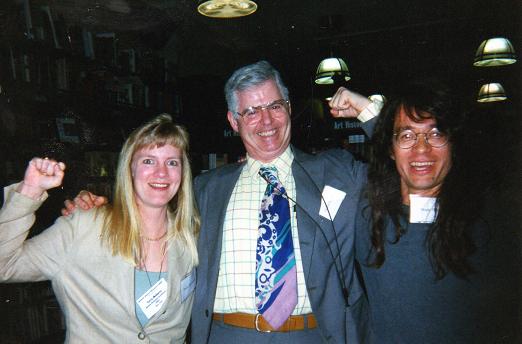 Octavia Butler (1947-2006) Terry McGarry, David Hartwell, Mark Rich
(I don't know if Terry remembers, but we took several heavy boxes of the special Nebula issue of the SFWA Bulletin in a cab to the B&N, then lugged them up many stairs to I think the third floor for distribution during the author reading. It was hot up there, but I remember everyone having a great time.)
World Fantasy Convention, Corpus Christi, TX, October 2000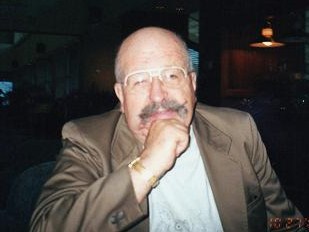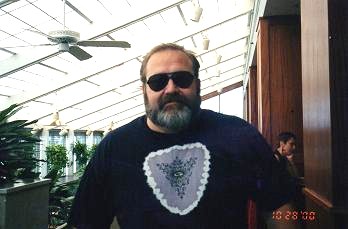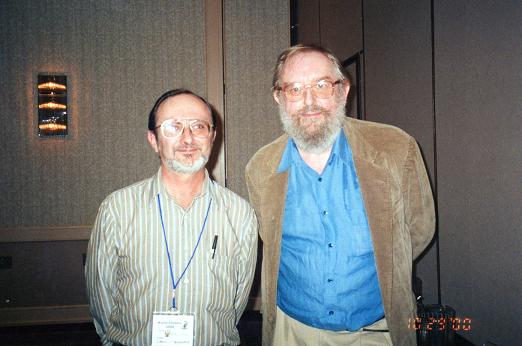 Gene Wolfe, Ye Ed and Michael Moorcock (WFC GoH), Jeffrey Ford
Nebula Awards Weekend in Los Angeles, April 2001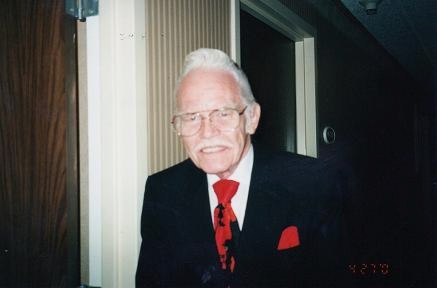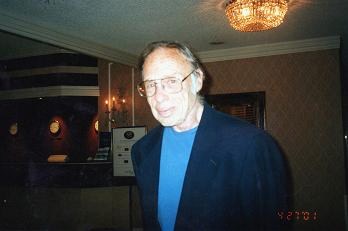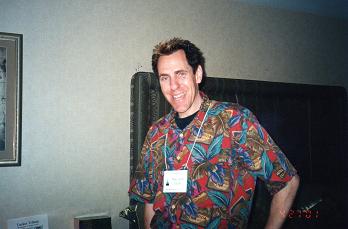 Kelly Freas (1922-2005) Robert Sheckley (1928-2005) Marc Scott Zicree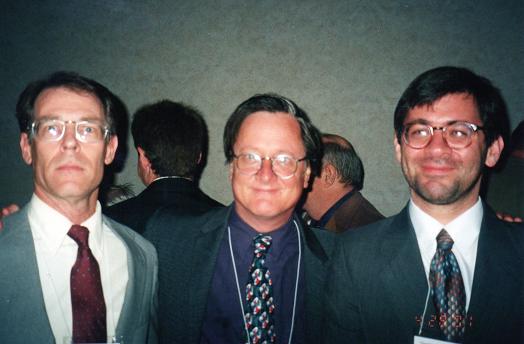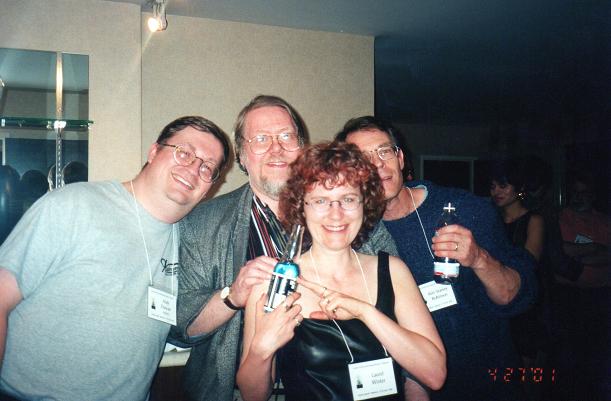 Photo at left: Kim Stanley Robinson, Tim Powers, Gordon Van Gelder
Photo at right: Andy Duncan, Gardner Dozois, Laurel Winter, Kim Stanley Robinson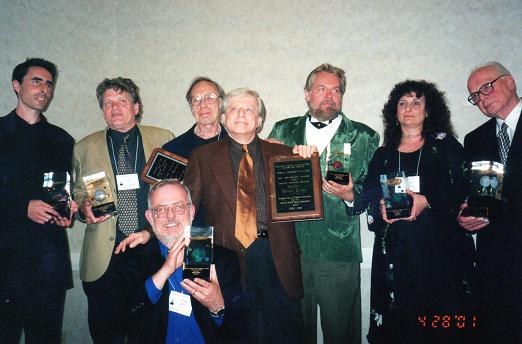 Nebula Winners: Robert Gordon (co-wrote the screenplay for Galaxy Quest), Terry Bisson, Greg Bear (kneeling), Robert Sheckley (2001 SFWA Author Emeritus), Harlan Ellison, Walter Jon Williams (in his trademark emerald suit), Ellen Datlow (accepting award for someone), Philip Jose Farmer (1918-2009, SFWA Grand Master 2001)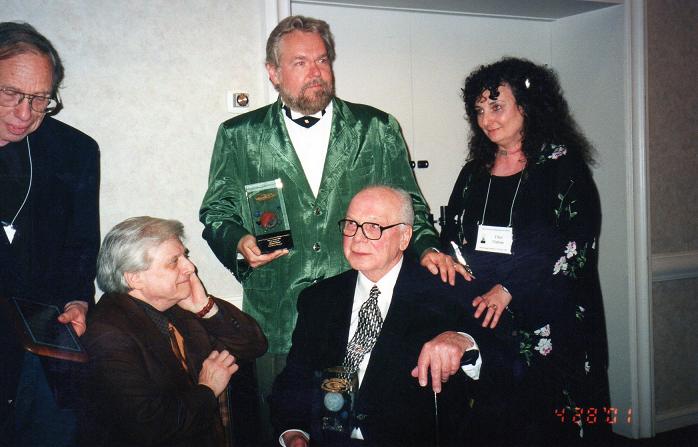 Harlan Ellison chats with Philip Jose Farmer after Nebula ceremony, with Robert Sheckley, Walter Jon Williams and Ellen Datlow looking on.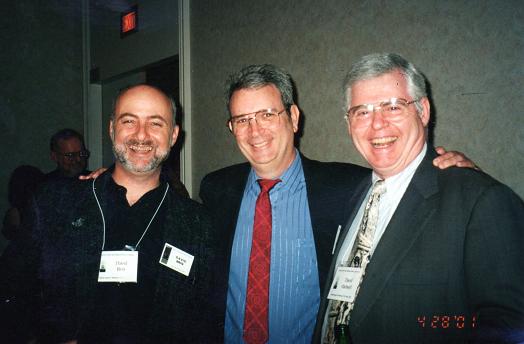 I ran into these three co-conspirators in the hotel hallway before the awards dinner and couldn't resist taking this photo, primarily because we all shared the same first name. From left to right: David Brin, David Gerrold, and David Hartwell. Photo by David Truesdale.