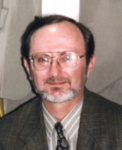 Welcome to the relaunch of Tangent Online. It's been quite awhile, hasn't it? But we're finally back, with a somewhat different look, new software fueling the enterprise, and a brand new web-hoster, Analog author Eric James Stone (whose newest story, "Attitude Adjustment," can be found in the September, 2009 issue). Eric is the person most responsible for Tangent Online even existing today. He stepped forward and offered to host the site, provided the new software, and has been more than patient with yours truly as I have learned how to use it (and which I am still learning the finer points of). Eric deserves your unqualified thanks for his selfless efforts in getting us up and running once more.
When I began the print version of Tangent back in July of 1993–almost sixteen years ago to the month–I believe we covered four or five magazines in the first issue and there were only three or four reviewers. In many ways, we're starting over the same way now. Including myself, there are eleven reviewers (with a few exceptions–Robert Waters, Steven Silver, and Nader Elhefnawy–all are new to Tangent Online, though they have reviewed elsewhere), and this is in part why I have decided to temporarily forego reviewing online fiction venues. After the reviewing staff enlarges and stabilizes to the point where we've got the print medium covered we'll begin covering the ever-growing number of online sources again. And, as back in 1993, once magazine and short-story collection/anthology editors learn of our relaunch we'll be covering a much broader range of material. I will therefore need additional reviewers. If you are interested, contact me via the Contact Us link on the front page.
You'll find a brand new feature this time around. I've added an Old Time Radio category to the front page. Each week I'll be adding a classic Old Time Radio show for your listening pleasure. Before listening to the first shows (I'm beginning with five different dramatizations to kick-start the relaunch), I urge you to click on the Old Time Radio link above the category, wherein I explain for the newcomer just what Classic Old Time Radio is, and its historical relationship to print science-fiction, fantasy, and horror. I had a lot of fun putting this feature together, and I hope you get as much of a kick out of listening to these classic SF, Fantasy, Horror, and Suspense stories adapted for radio as I do.

I've deep-sixed the Forum the old site used for feedback and/or commentary on reviews. All feedback, comments on reviews or articles or anything else not pertaining to the technical running of the site, should be posted at the SFFNet newsgroup for Tangent Online. The Tangent Newsgroup link on the front page will take you there, and is where announcements of new reviews will be posted.
Posted reviews begin with January of this year (for more information on just what is new, go to the Tangent Newsgroup). The few gaps in several of the major magazines are due to my being too overwhelmed to get them reviewed on time, and I simply didn't wish to halt the relaunch any longer. Mea culpa, and I will get to them as soon as I can.
So here we are again, pesky as ever, pestering authors and editors alike when necessary, and praising both when deserved. While regrettably not at full strength yet, we soon hope to be. Nevertheless, it's nice to be back.
–Dave Truesdale